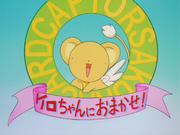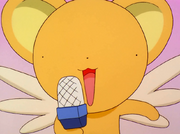 Leave it to Kero-chan! (ケロちゃんにおまかせ!) is a short segment featured after the end of every episode for the first season of the Cardcaptor Sakura anime. It features after the ending credits and immediately before the next episodes preview.
It ran until the first season's finale, episode 35.
Ad blocker interference detected!
Wikia is a free-to-use site that makes money from advertising. We have a modified experience for viewers using ad blockers

Wikia is not accessible if you've made further modifications. Remove the custom ad blocker rule(s) and the page will load as expected.